152 little birds folded! At this point I figured I should be up to 144, so I'm further ahead now. These periods of catching up over the course of a few films seems to have the advantage of me folding more than I need!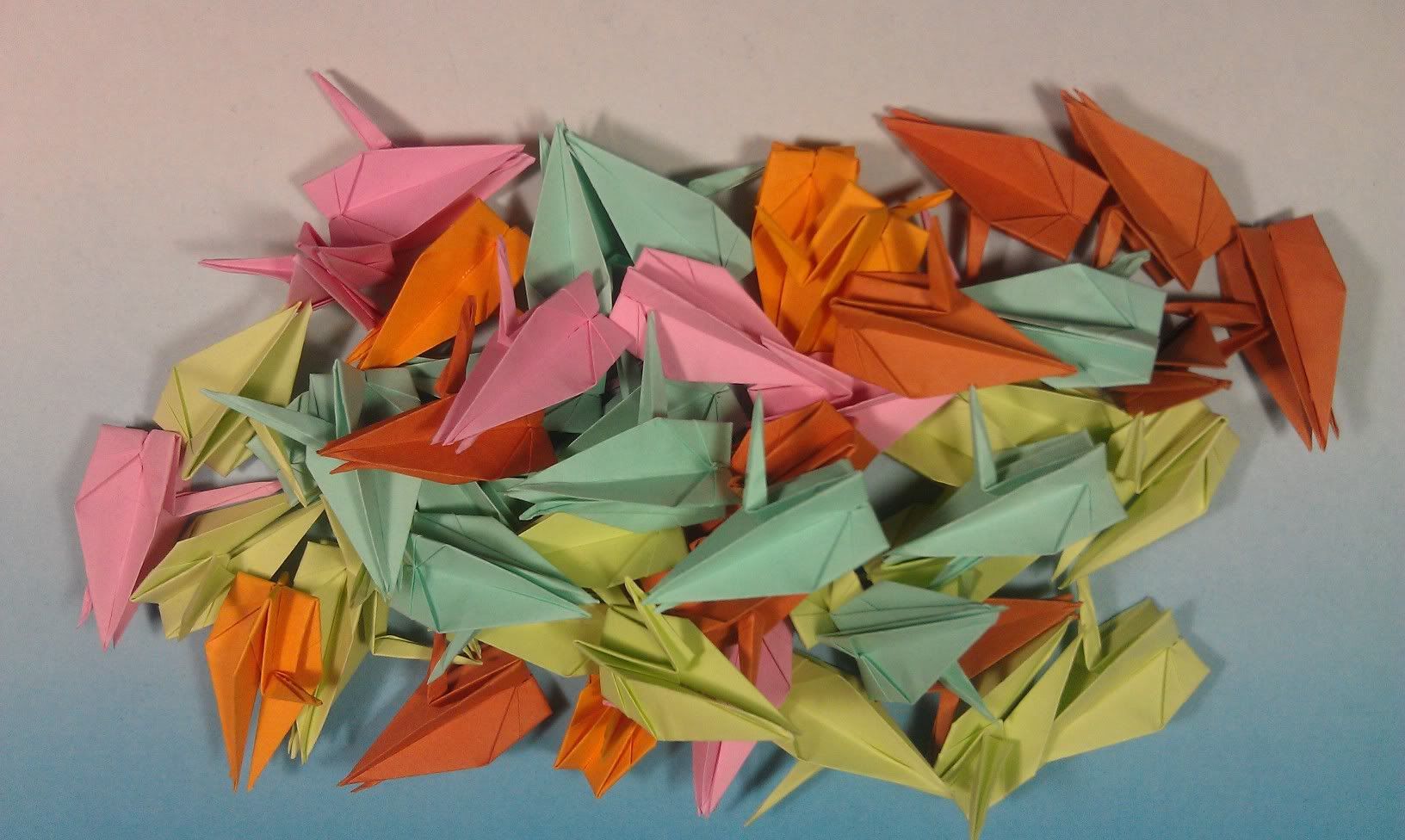 You might notice that there aren't any white cranes in there. It seems I ran out of paper from the stack until I get a bit further in. There seem to be a few colours running low as well...
Here they are bagged up with the others! I'm running out of room to store these, so I have to start preparing somewhere else as well now...

Cranes Completed: 152
Cranes to go: 848